Favourite Run of the Season
It's been an unbelievable season, with plenty of pow and good times all round!
We're never ready to see the snow turn to slush, but as the sun is starting to shine we're looking back on at our Winter highlights.
We sent an internal email to our Planks staff and athletes asking for everyone to think back and tell us about their favourite runs of the season to date, and this is what we got back…
We also want to hear from you, what has been your gnarliest line of 1718? You can email us (info@planksclothing.com) message us on Facebook, tag us in a Instagram post. Whatever you like!
The top runs will be featured on this very #ShredThread and the author of our favourite story can win their very own free Planks T-shirt!
Please note: ALL entries must be in Sunday 17th June.
"It was the first sunny day we had had in Laax in months, the weather was awful this year. The snow was slushy, the lift queues were short and I was with some of my best friends in the world, skiing fast and ripping hard. Nothing but good times and laughs that day!"
Mike Rowlands - Planks Athlete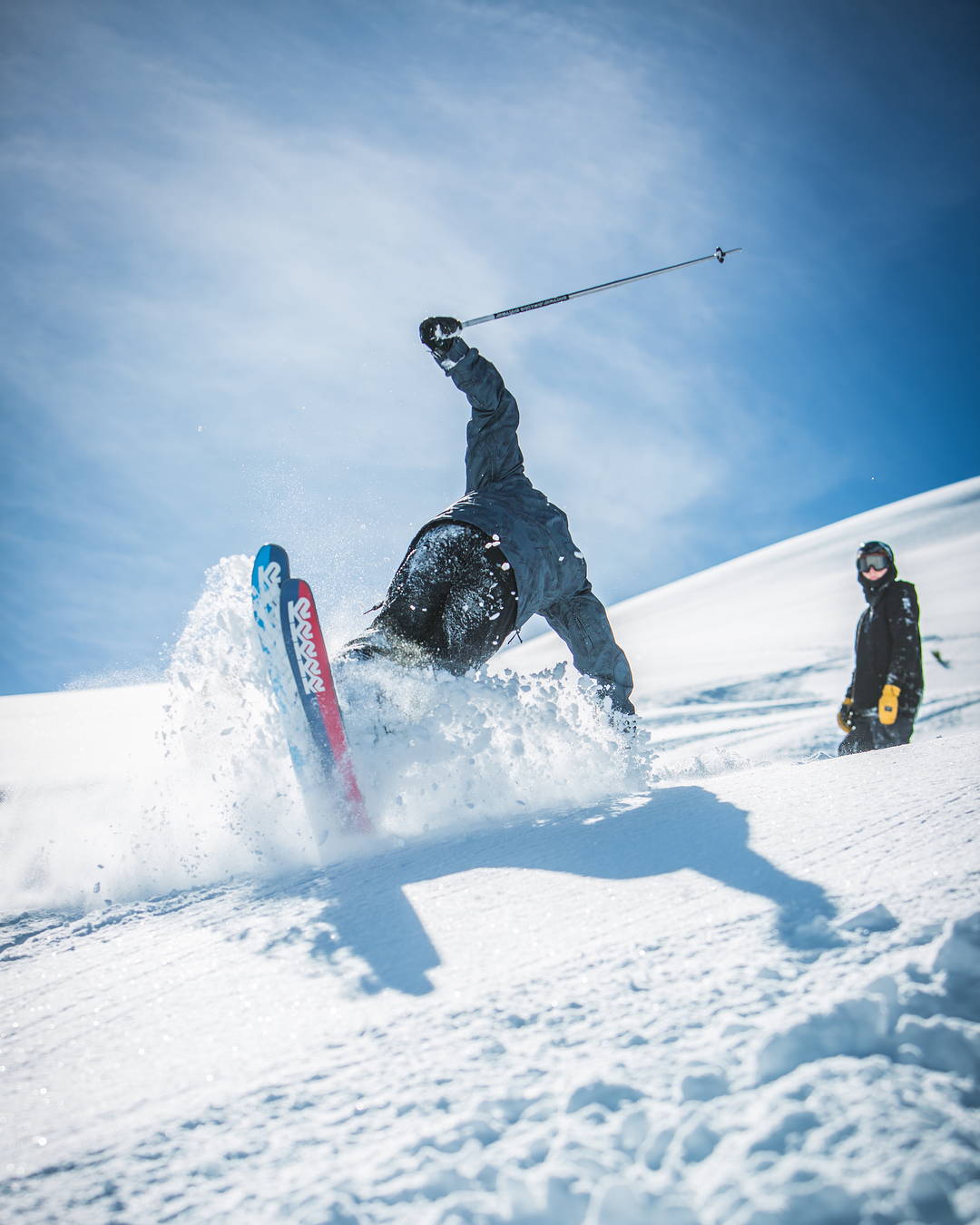 "My favourite run of the season has to be blasting down the Stash park in Avoriaz with the Planks crew! Sunny slushy laps, sendy side hits and tail tapping rails! You can't beat a mega blast with your pals!"
Sophie – Head of French Retail and Marketing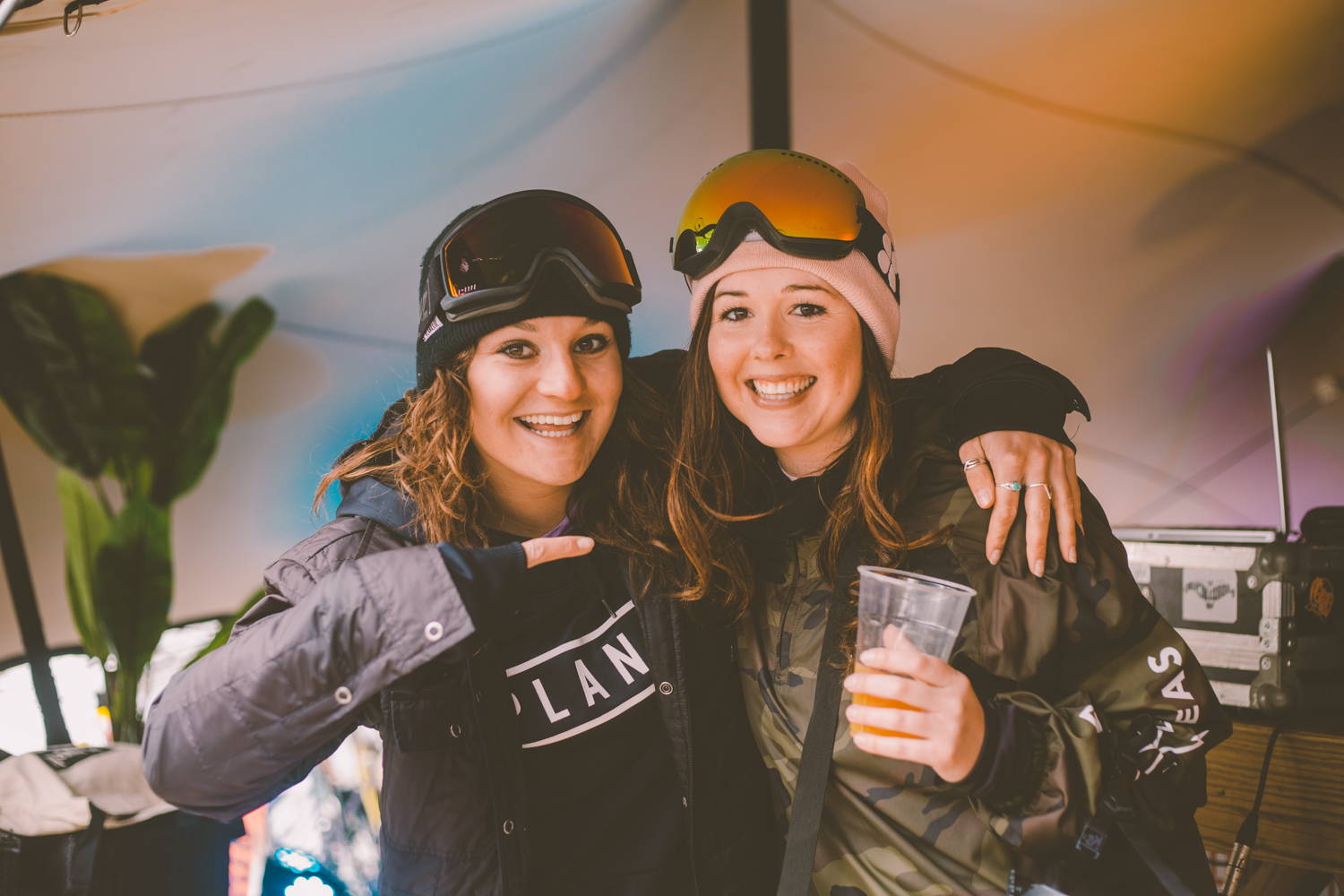 "Whistler, Canada – Buzz Cut. Accessed from the Exccelerator Chair on Blackcomb this run is a massive hit with the kids. A nice wide easy blue its packed full of side hits and bumps to have fun with. Don't miss the Whistler Kids sign hidden about halfway down on the right, a short run through the trees takes you to the Big Dipper, about an 8-10m slide, giving the little ones a taste of some straight-line speed. Spot the icicles and bear tracks in the fresh snow at the bottom! #Shredosaurous"
Helen – Financial Director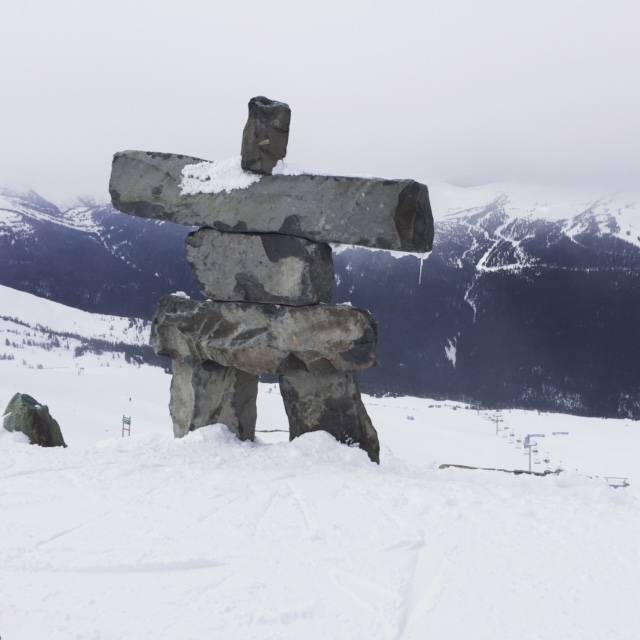 "My favourite run of the season came in early Feb while exploring the mountains around Innsbruck after ISPO. We were lucky enough to have friend of the Planks family Julian 'Theking' Zenzmaier showing us and the pinnacle had to be the final run home at the end of the day, from the top chairlift all the way back in to the valley through the trees. Waist deep powder and good friends had us hooping and hollering all the way home!"
Rob E – Head of Global Sales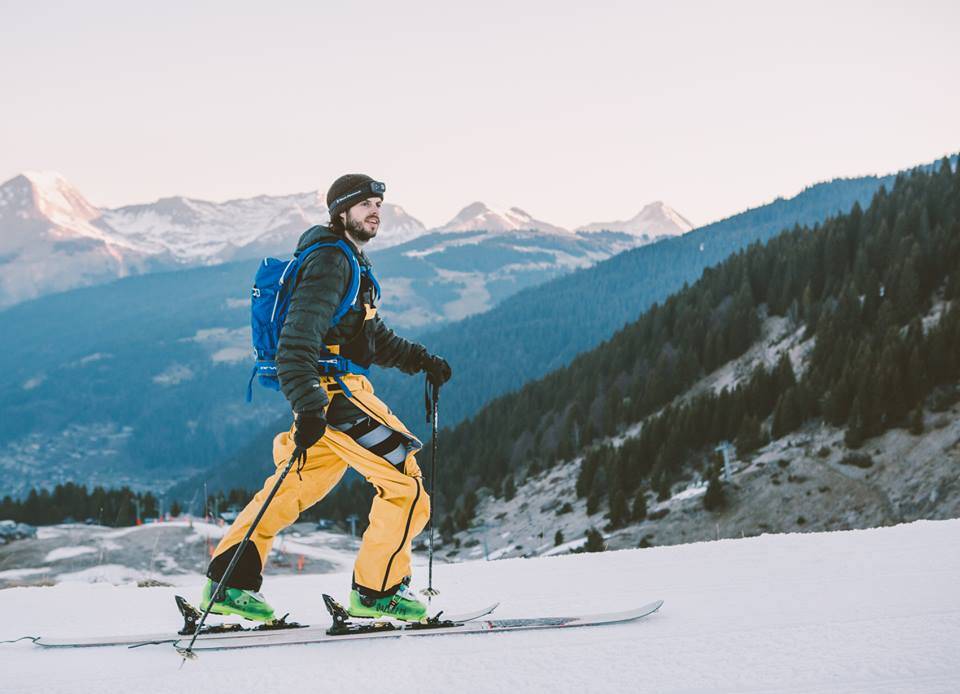 "I wish I could of skied more this winter, but my favourite run of the season, has got to be an afternoon skiing down le face with former planks shop worker Cai. It was so unexpected the piste condition's were amazing and a little trick of ours is to take the red after the steep wall which no one ever skis!! Too much fun!"
Ilaria – Head of Operations and Logistics
"Run of the season for me, was riding with JJ who worked with Planks last year in the Tignes store. He was out on Holiday and I roped him into a photo shoot. We both found fresh lines and he got some sick photos. The best thing of run was watching JJ drop a 6 meter cliff into a steep line, stomped the boy is rad."
Jim - Founder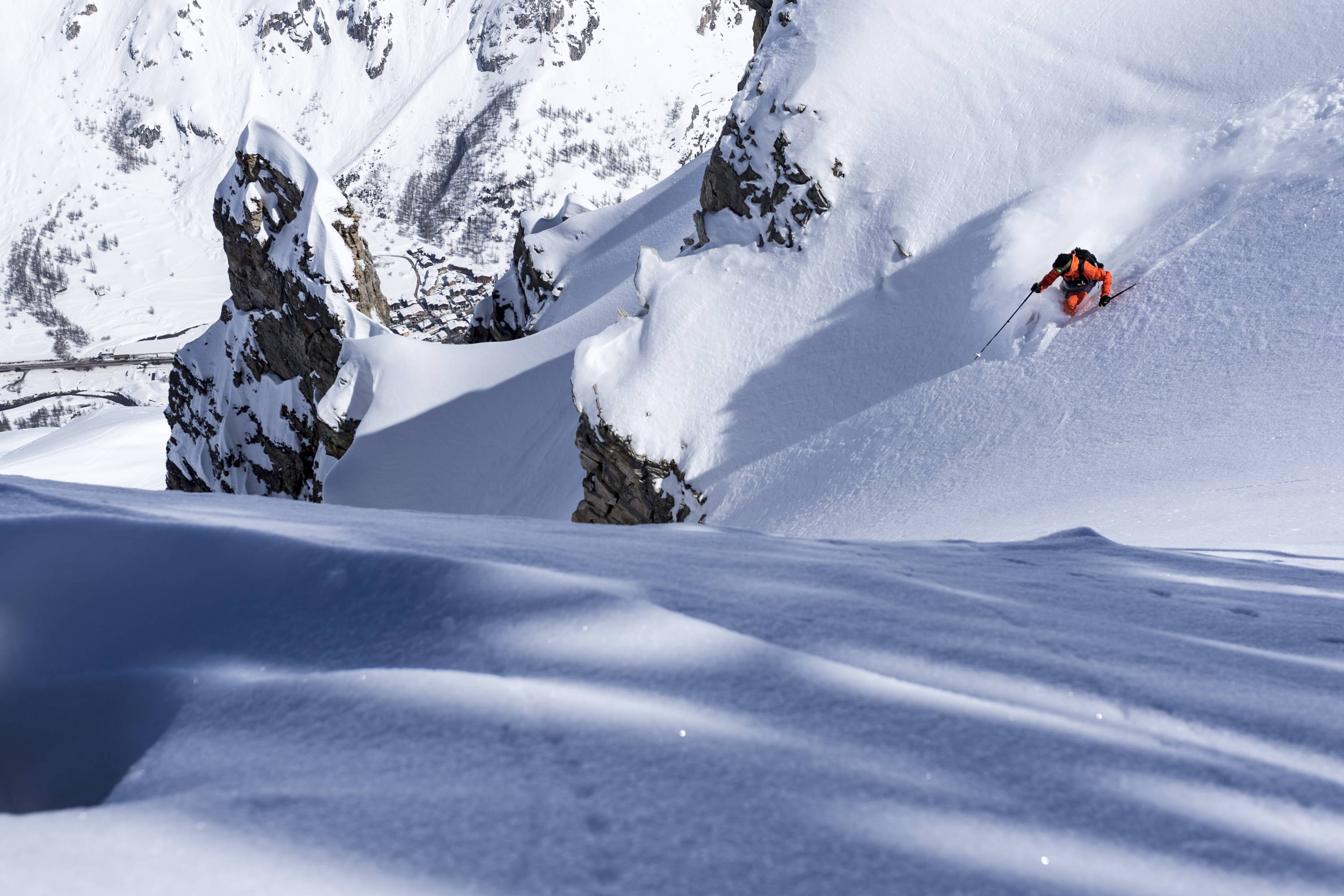 "My favourite run of the season has to be blasting down from the Stash in Avoriaz to Happy Hours, after the 2018/19 photoshoot. Nothing but slushy moguls and side hits as far as the eye could see, squealing with the pure excitement from charging on the edge of control, legs ready to burst into flames! Skiing is fun."
Row Emery - Planks Athlete & Social Media Assistant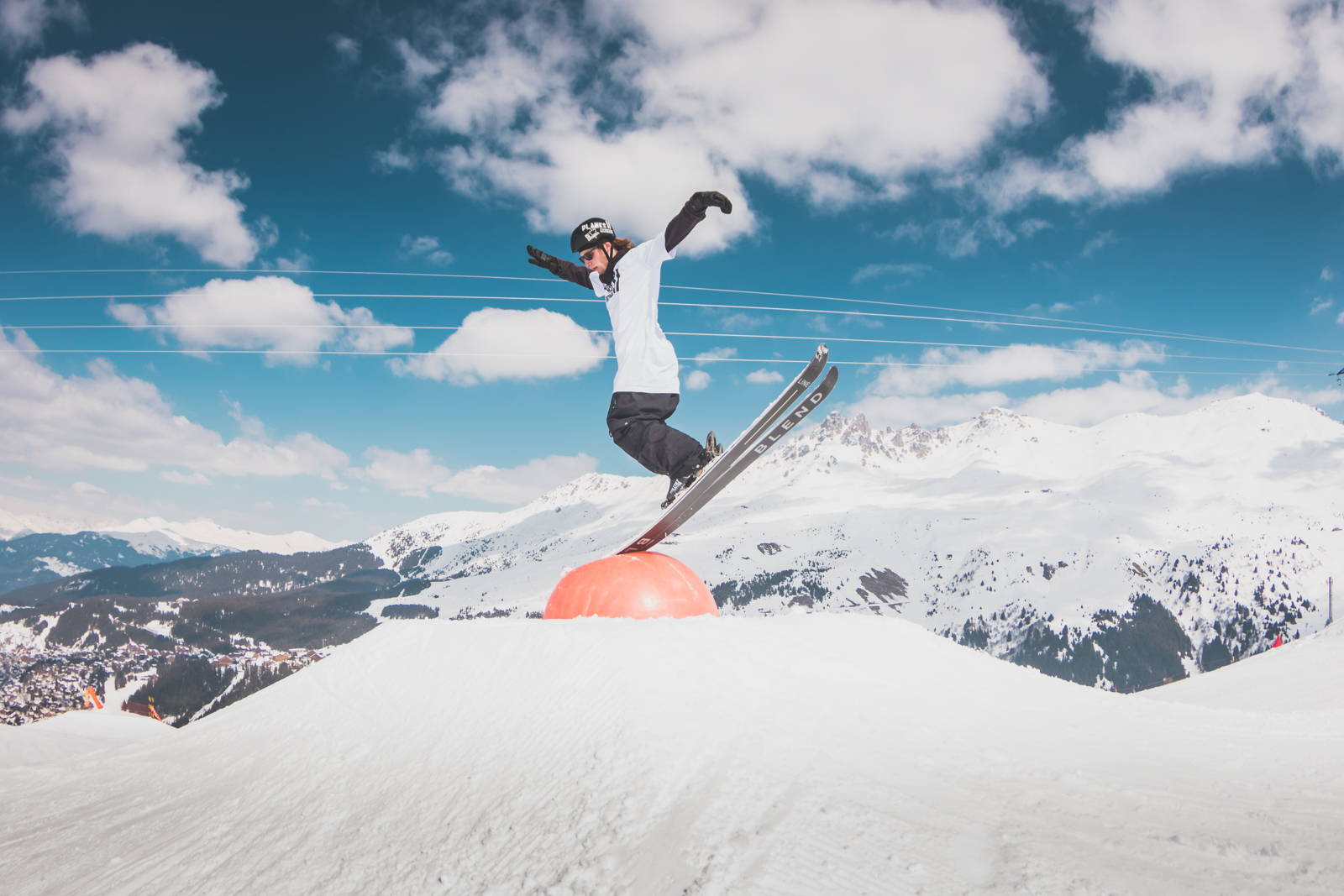 "My most memorable run of the season was October 3rd. I worked all day long painting, the night before we had a huge early season dump. I got off work around 4pm and headed up to Loveland Pass in Colorado. I got up there as fast as possible praying to get my first turns of the season before it got dark. I made it up in time to shred, my first day skiing in the 17/18 winter season was blower pow, it was the best snow I skied all season haha. Epic Day!"
Lupe Hagearty - Planks Athlete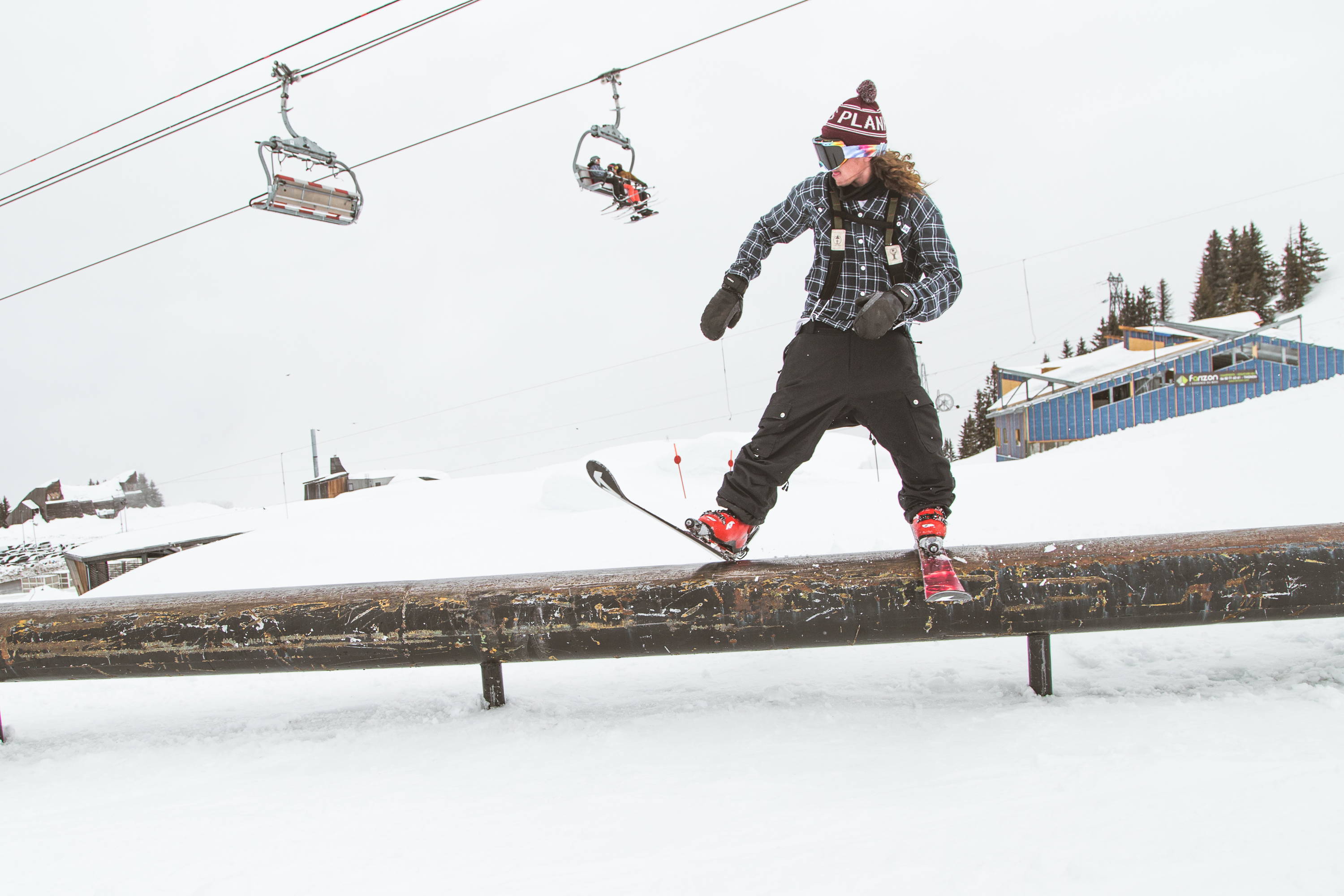 "Mount Ushba, Sveneti Region, Georgia. To reach our drop in spot after two days of touring, stand a stone's throw away from mighty Mount Ushba and then realize you've got a 2000 meter vertical ski to descent AND it's gonna be a fresh, light, stable powder snowpack. The icing on the cake (or the cream on the mashed potatoes as we say in Sweden) was to do this with some great buddies. So much stoke and woo, wohoo, wihaa, woopwopp, jabadabadoo sound effects were expressed. Best run of the season, no doubt."
Tove Kockum – Planks Athlete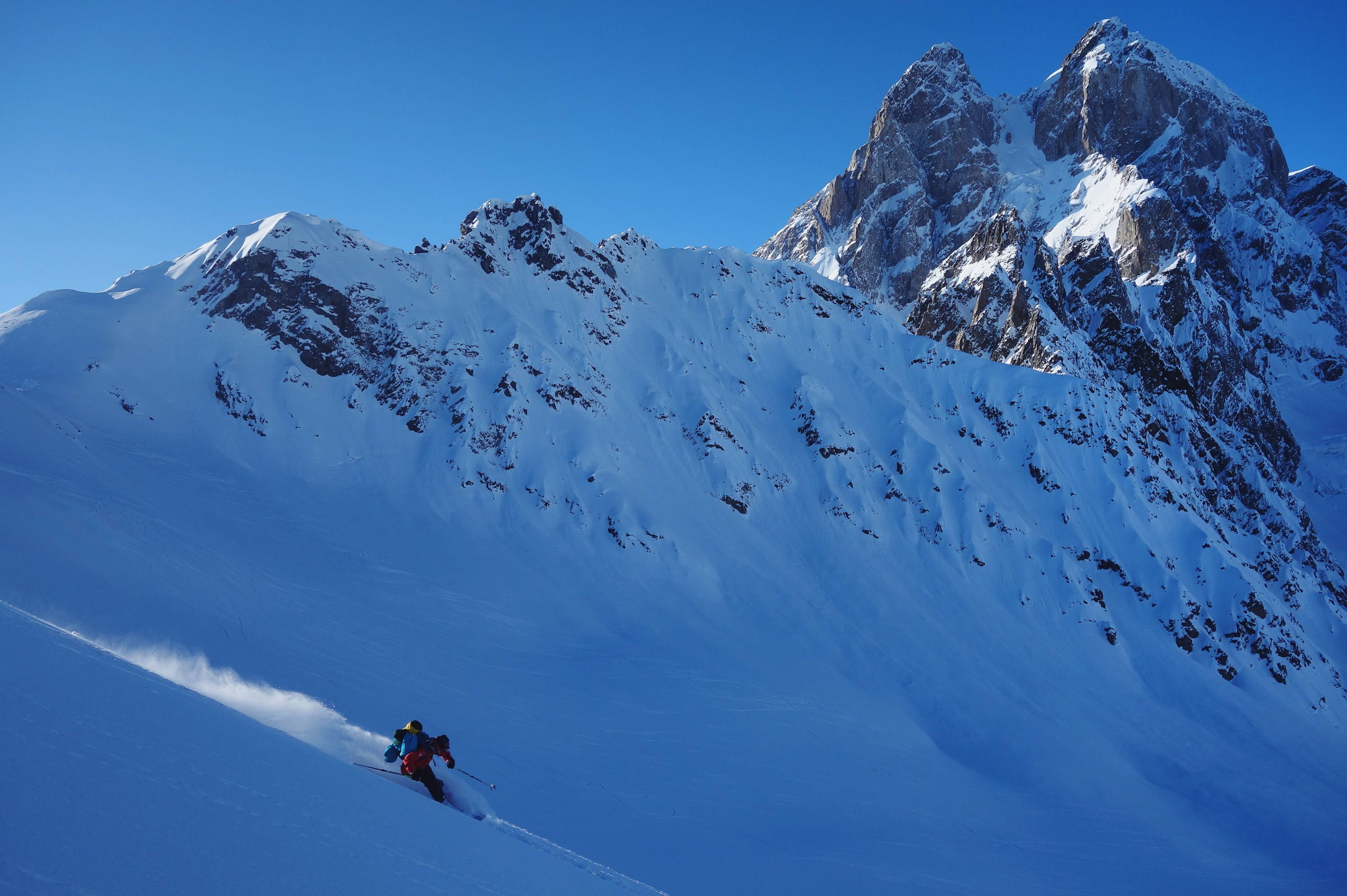 "This was my favourite run, or at least most memorable. I had always wanted to ski the north-east face of Ampferstein at Axamer Lizum but there isn't usually enough snow. Since it was such a mega season this year I finally got to do it, but it was too hot on the day I dropped in for it to be as dreamy as I hoped, will have to time it better next time!"
Neil Williman – Planks Athlete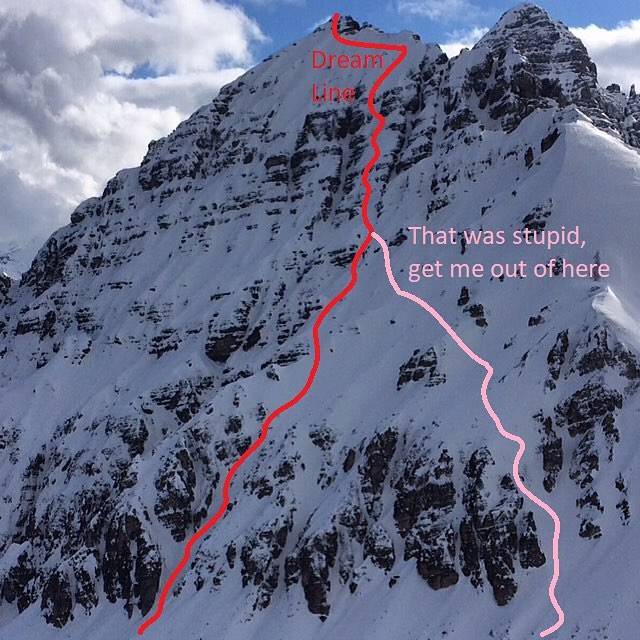 "A late storm came through Queenstown, NZ a month after the resorts had closed and well after our first swim in the lake. My Fiancé Sophie Stevens, myself and our good friend and third wheel Nico Piraud battled a 4WD up the unplowed mountain road. In blizzard like conditions we toured up past all the piste runs and above the top lift stations to a back country zone called the Alta Chutes just in time for the sun to poke through where we scored super dry hero POW in the beginning of summer!"
Pete Oswald - Planks Athlete
Leave a comment