we're a movement of humans creating change through skiing.
The mountains, the friendships, the good times and the hangovers… skiing is such a powerful, mind-altering experience that it brings people together. Our vision is to nurture a global community, bound by shared vibes and hooked on riding, and make skiing better for the planet and the people. Drop cliffs not bombs.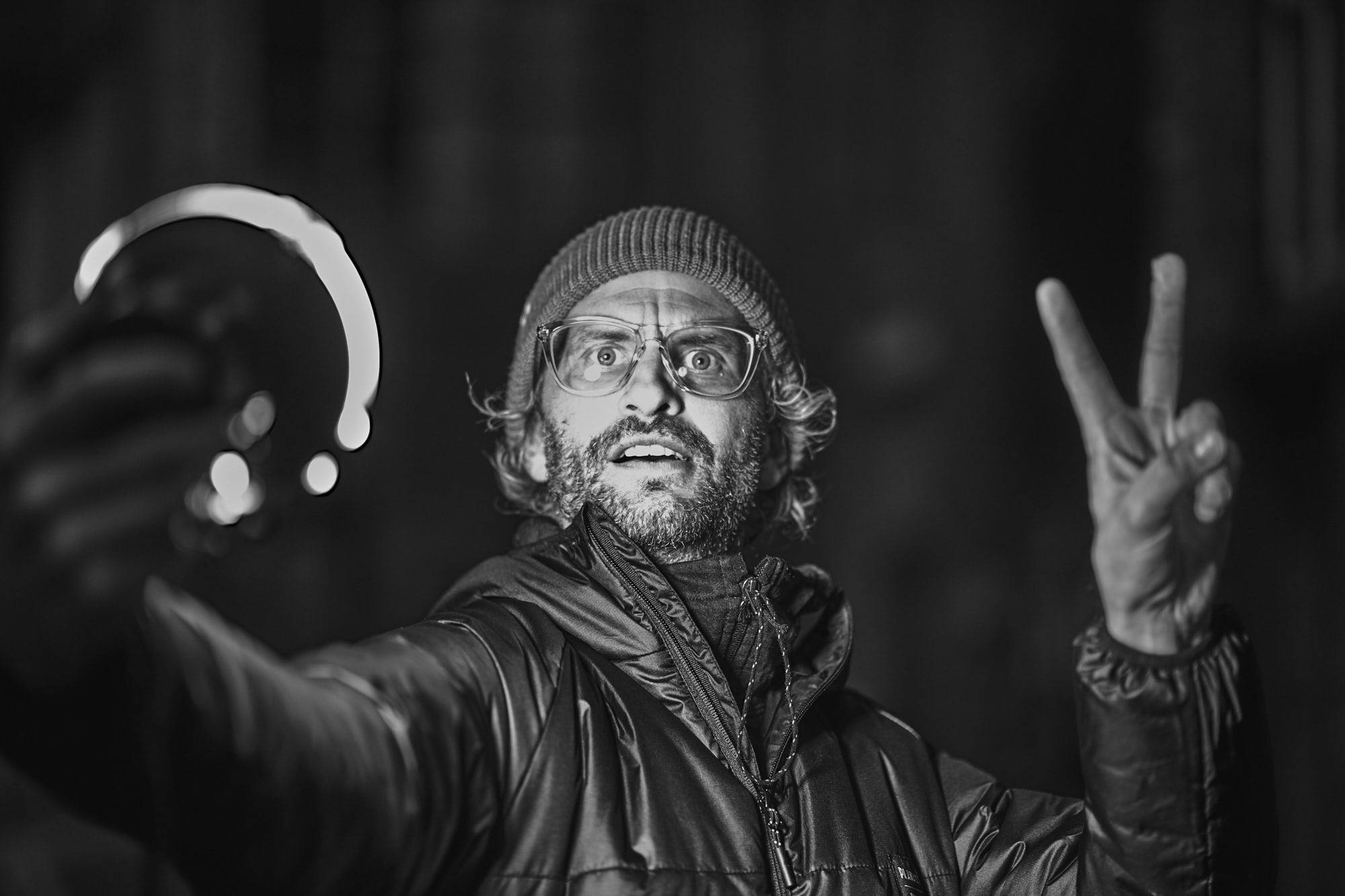 In the early 90s a dry ski slope in Stoke-on-Trent was the centre of my universe. We made the best of what we had; brush matting, a sketchy jump and traffic cones to ski around. We wore tracksuit bottoms and gardening gloves. Our skis were straight and our boots were old. We were skint, so we did odd jobs on the slope so that we could ski for free. I was there for every spare minute. I had one goal, to get good at skiing.  
Fast forward to 2008. After years of pot washing and skiing adventures across the world, I felt there was a need for a brand that supported freeskiing. So, with a total lack of business knowledge but an unhealthy obsession for skiing, Planks was born.   
Planks' early life was screen-printed logo tees sold to Val d'Isère locals and seasonnaires out of the back of my van. They sold well and the skiing community backed it. One batch sold-out and the proceeds funded my lift pass (and next winter's stock). It was a hustle, it was roots, it was Planks.  
Today, Planks is stocked in rad stores around the world. We still print tees and we make crazy good outerwear too. I'm humbled by the success we've had; I'm inspired by the cool things we do; and I'm grateful to the awesome humans who got us here.   
Here's to another decade of keeping it loose.