Planks Canvas: Little Difference
Little Difference is stationary business run by Planks Ambassadors Sophie Stevens and Pete Oswald. Together, they are a couple who wanted to begin a business with a Little Difference. As part of our #PlanksCanvas Limited Edition program, we asked Sophie & Pete to collaborate with us and to design a T-shirt.

For every T-shirt sold, 10 TREES will be planted! Read on to find out more about Sophie and Pete, in their own words, and their thriving business and don't forget to get yourself a T-shirt and help the planet!
We met in Queenstown in New Zealand in 2010 the first conversation we ever had was Soph telling Pete about a bear that broke into Soph's house when she lived in Canada while she was trapped inside. We left the bar and skateboarded around the town together until late in the evening and have been traveling together ever since.
We started the company back in 2016 because we wanted to produce something we were proud of, we really wanted to give something back to the environment and create a beautiful product which people would both want to buy and receive from a friend. We also needed a business which we could fit around and complement our nomadic outdoor lifestyle. We started off selling Christmas cards while doing a season in Austria to try and pay for our season passes, it really took off and we realised we could be on to something. We are very conscious about the materials we use for our products too, they are all made from 100% recycled card and wrapped in 100% biodegradable cornstarch bags, so no plastic in sight.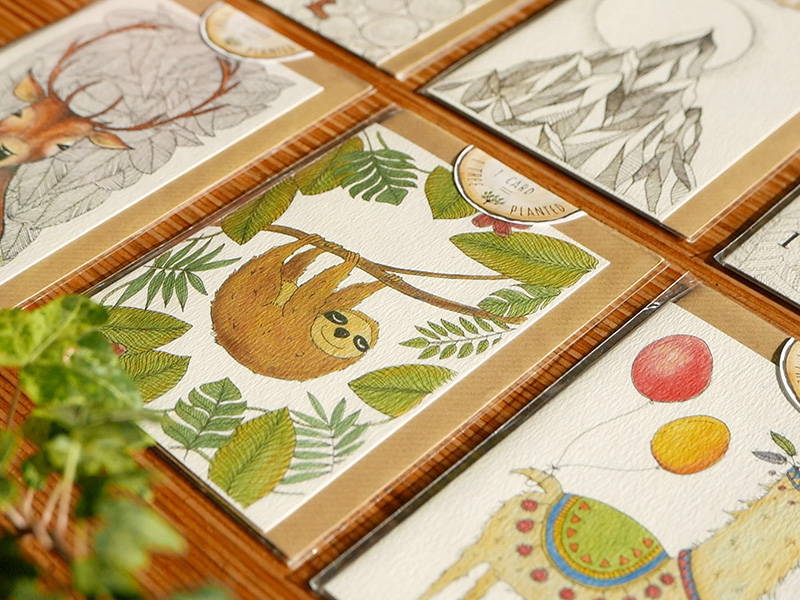 When we're not at home in Queenstown, we travel around the world with our laptops, camera gear and Soph's sketchbook capturing and documenting our adventures as well as running the business as we go. We decided to donate to tree planting as we thought it was one of the most important things we could do to help the environment and mitigate climate change.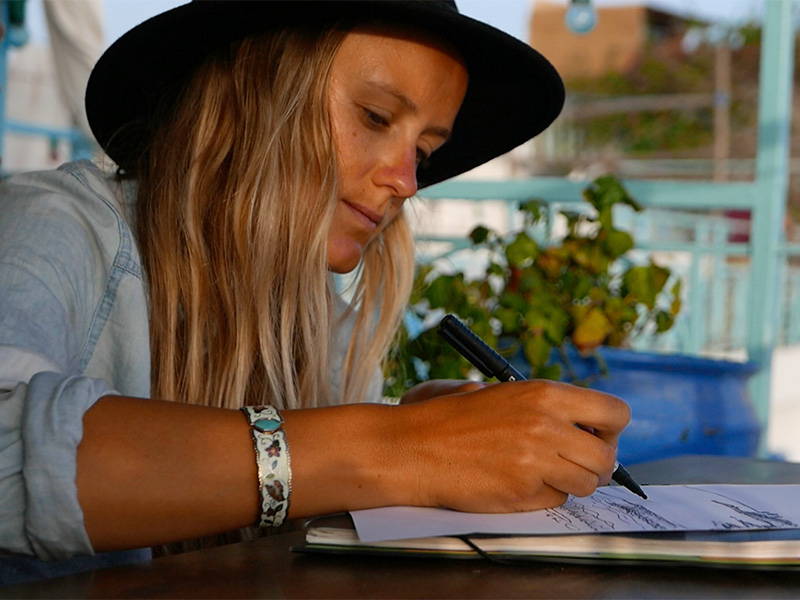 The trees are planted in Madagascar through the charity Eden Reforestation Projects, where they are cared for, and protected to maturity. The mission of Little Difference is to plant as many trees as possible, helping to restore land which has been deforested. Not only is the tree planting helping to reforest the landscape and restore ecosystems, it provides jobs to local people, paying them a decent wage and lifting them out of poverty. This also teaches them how vitally important the protection of the forest is, as it's now also their livelihood and they depend on it for a living.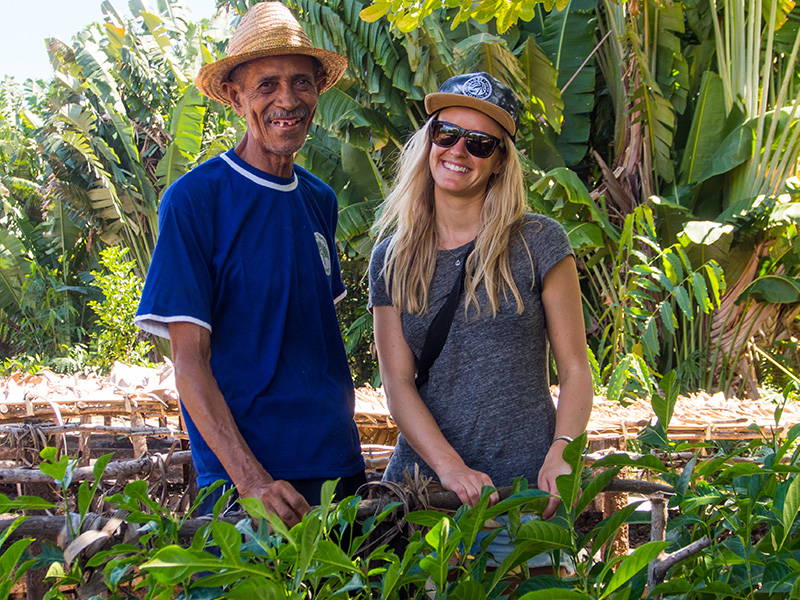 Last year we went to visit the planting sites in Madagascar. It wasn't until we went to see first hand how the charity works that we realised quite how important the work they are doing really is. On the surface they are a reforestation charity, but it is so much more than that. Whole communities are changing for the better, the charity will oversee the work but all employees are local Malagasy people and are learning so much about the importance of protecting the forest. Something else we noticed was that there is virtually no gender inequality, with a large majority of Eden Project employees being women, including many of the leadership roles. We saw people employed in dignified jobs who were happy and proud of what they were doing. They were able to send their kids to school, eat a well rounded diet, get healthcare for their families and were happy to go to work.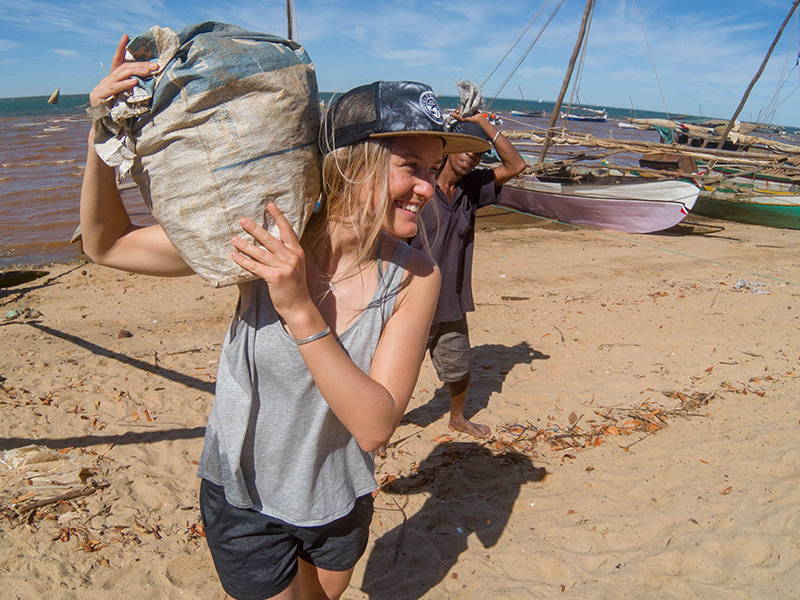 Leave a comment