1. There are ski transfer buses directly from Tokyo Narita airport to Hakuba.
They'll drop you at the bus station in the middle of the village and most hotels or lodges will pick you up from there. A local train/bullet train/bus combo is available from Narita and Haneba which is faster but more expensive and means you have to change in Tokyo and Nagano.
Interesting fact: Tokyo is crazy clean for how big and busy it is. The Tokyo fish market and tiny fresh sushi restaurants near it are highlights if you want to spend some time in the capital doing something other than crazy partying.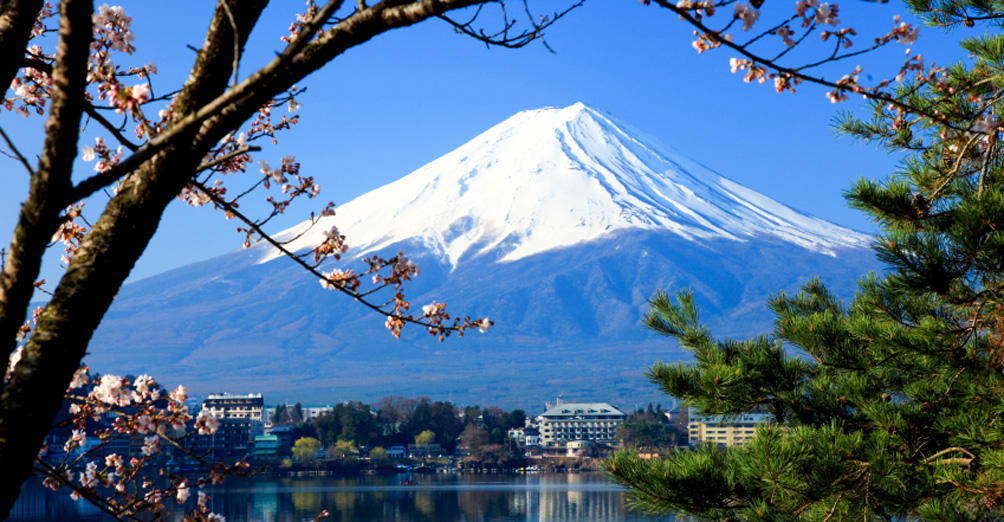 You can see Mt Fuji from Tokyo. Didn't know that did you? Photo Anna Smoothy
2. Kamoshika Views is a great place to stay.
If you're looking for a relaxed hostel vibe with a host who can give you good tips on where to score the best pow, Russ is a kiwi who's been in Hakuba for 8 years and has things pretty dialled there. He'll pick you up from the bus stop and drive you where you need to go, be it the supermarket, ski resort, onsen, pub or best ski shop in town- Rhythm. And it's nice to stay up on the hill with a beautiful view over the valley (when it's not dumping). Building jumps outside the lodge is also encouraged.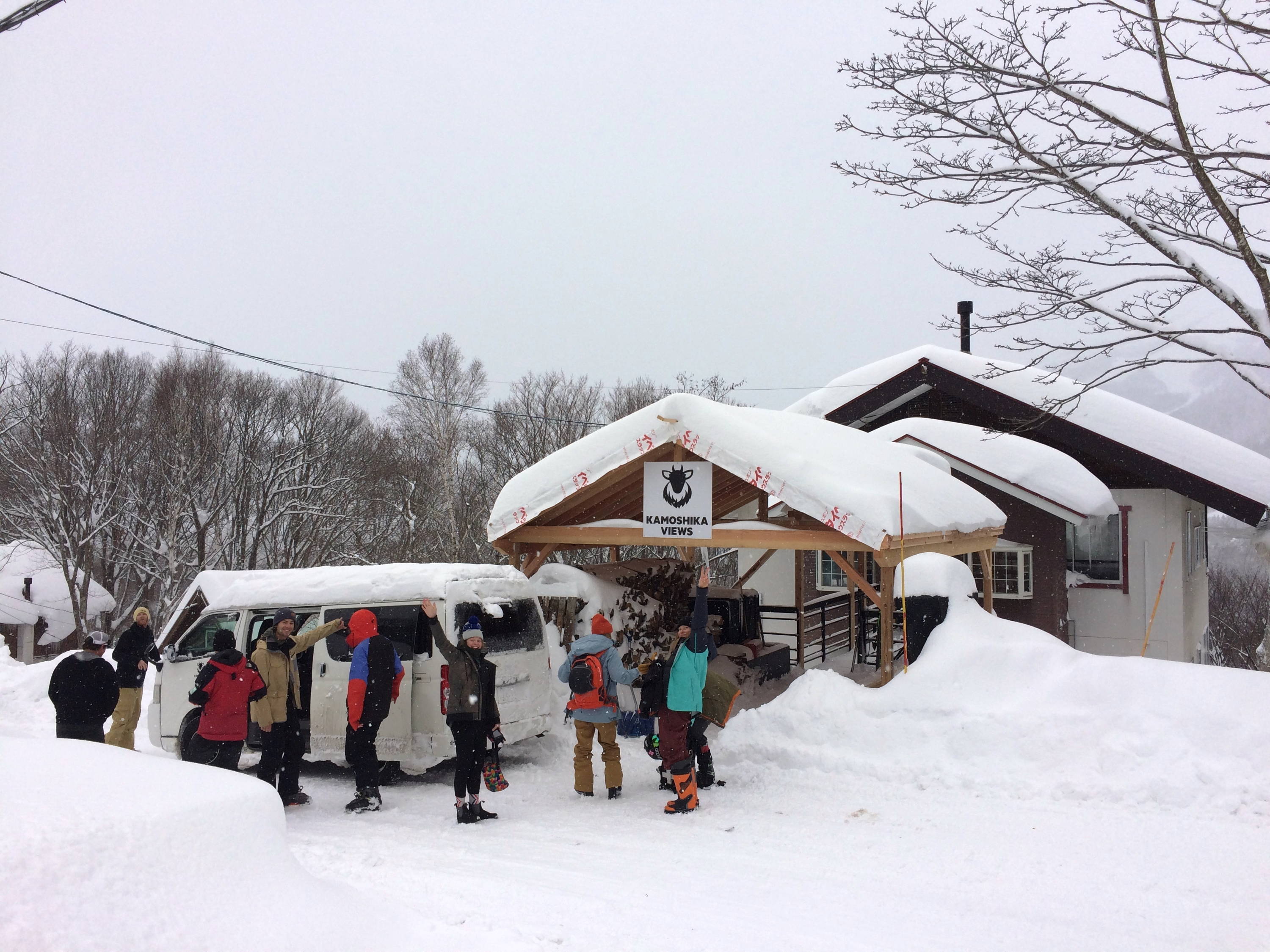 The Amerikiwi crew leaving for a day shredding in the Russ bus. Photo Neil Williman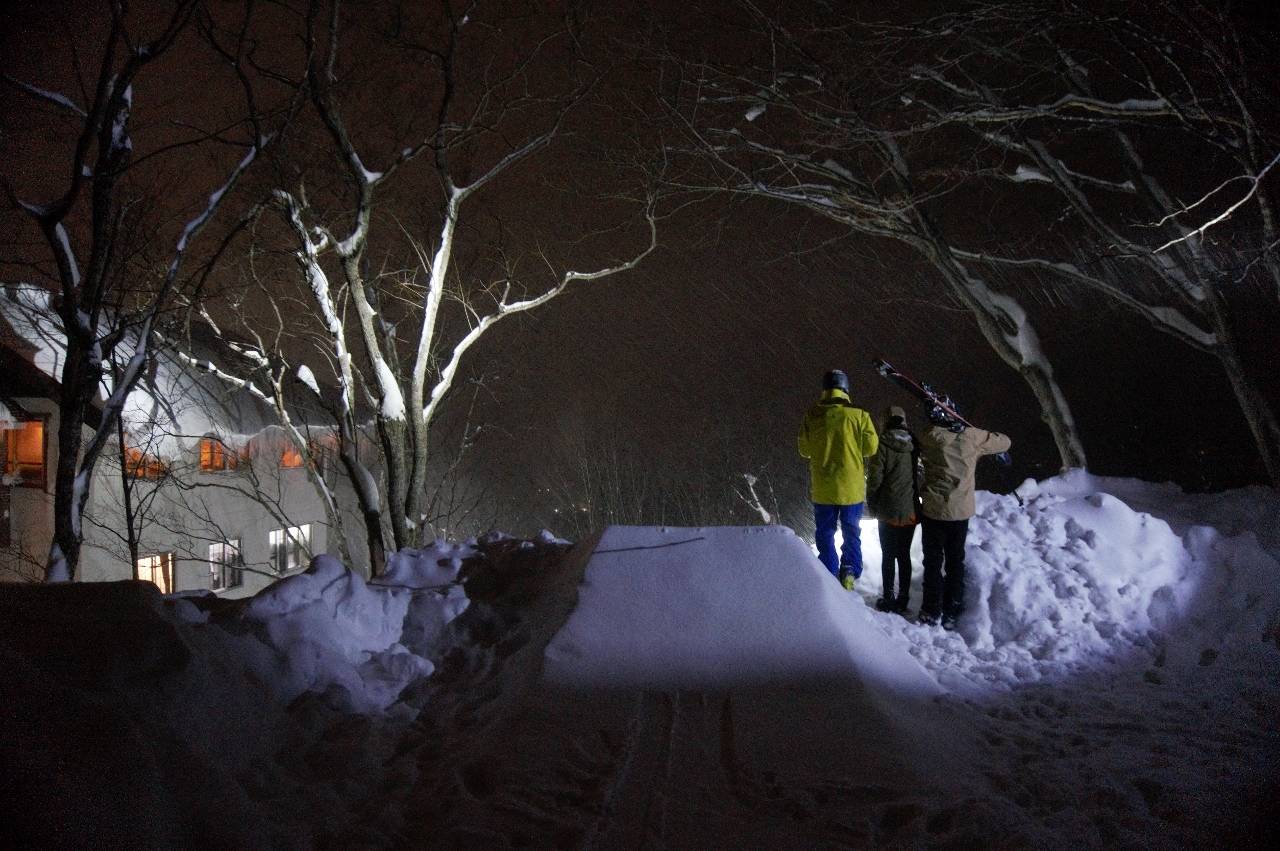 Crazy Frenchie, Anna Smoothy and Elmo Cotter scoping out the night session. Photo Jack Harker
3. Cortina and Tsugaike have the steepest lift accessible terrain.
Japan has a reputation for the terrain not living up to the snow quality but the runs at these two resorts are definitely steeper and longer than I expected. The 'dam run' at Cortina and the front face off the top 2 chair at Tsugaike were favourites, but make sure the top lifts are open before you buy a lift ticket. Other resorts have sick freeride terrain too but it's often forbidden, which can be a tease if the run straight under the chair looks rad, but there may or may not be a couple of places to get in and out of it without ski patrol seeing you and taking your pass.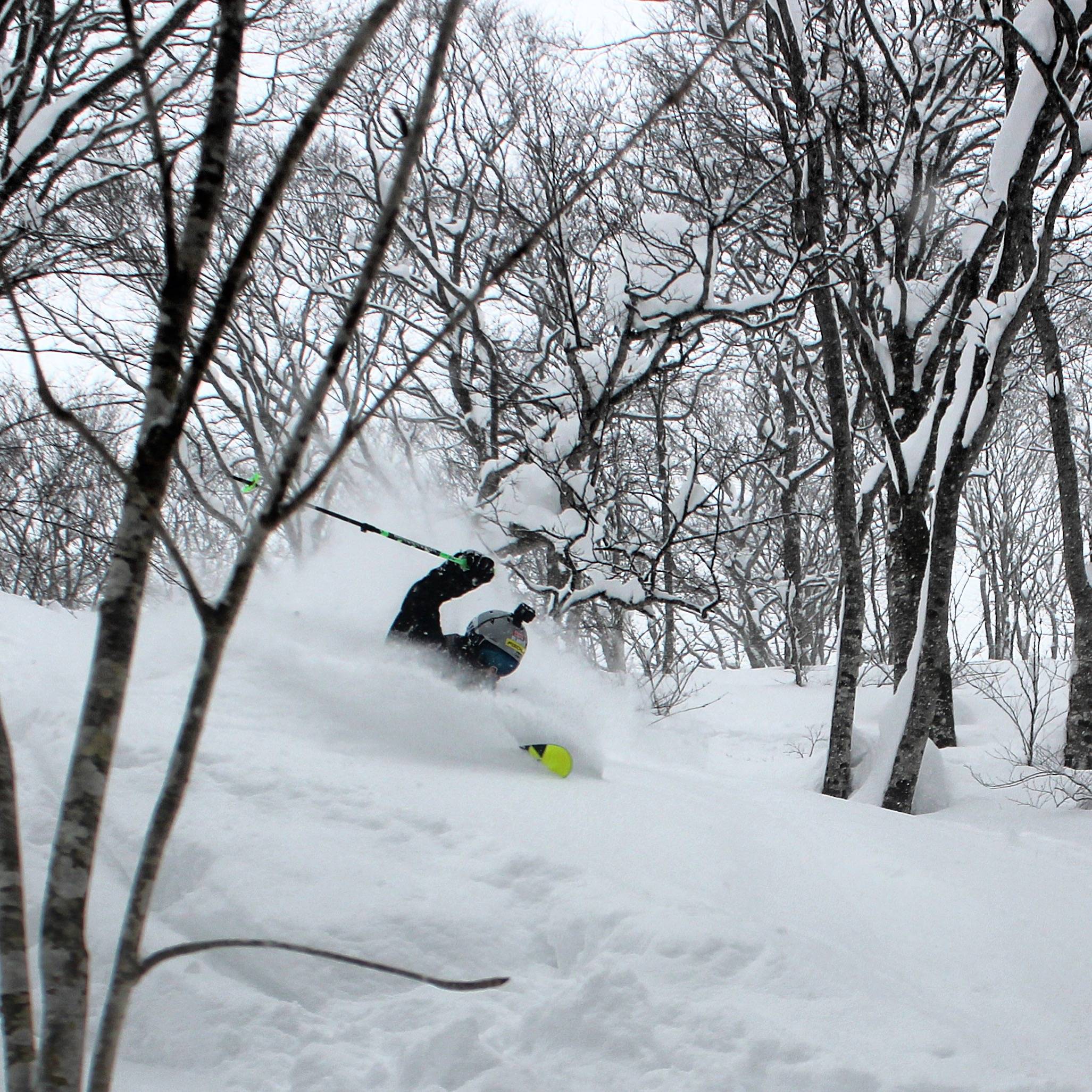 It's much more fun if you put your hands in the air! Photo Franz Magdics
4. The 'Japanese Alps' are actually a thing, and you can ski tour them from resorts.
I was pretty damn impressed with the backcountry in Hakuba, and it seemed like the best way to access it was to ski tour from Happo-One resort (the biggest one which has lifts straight from town). Some of the back bowls are pretty avalanche prone though so try to go with someone in the know.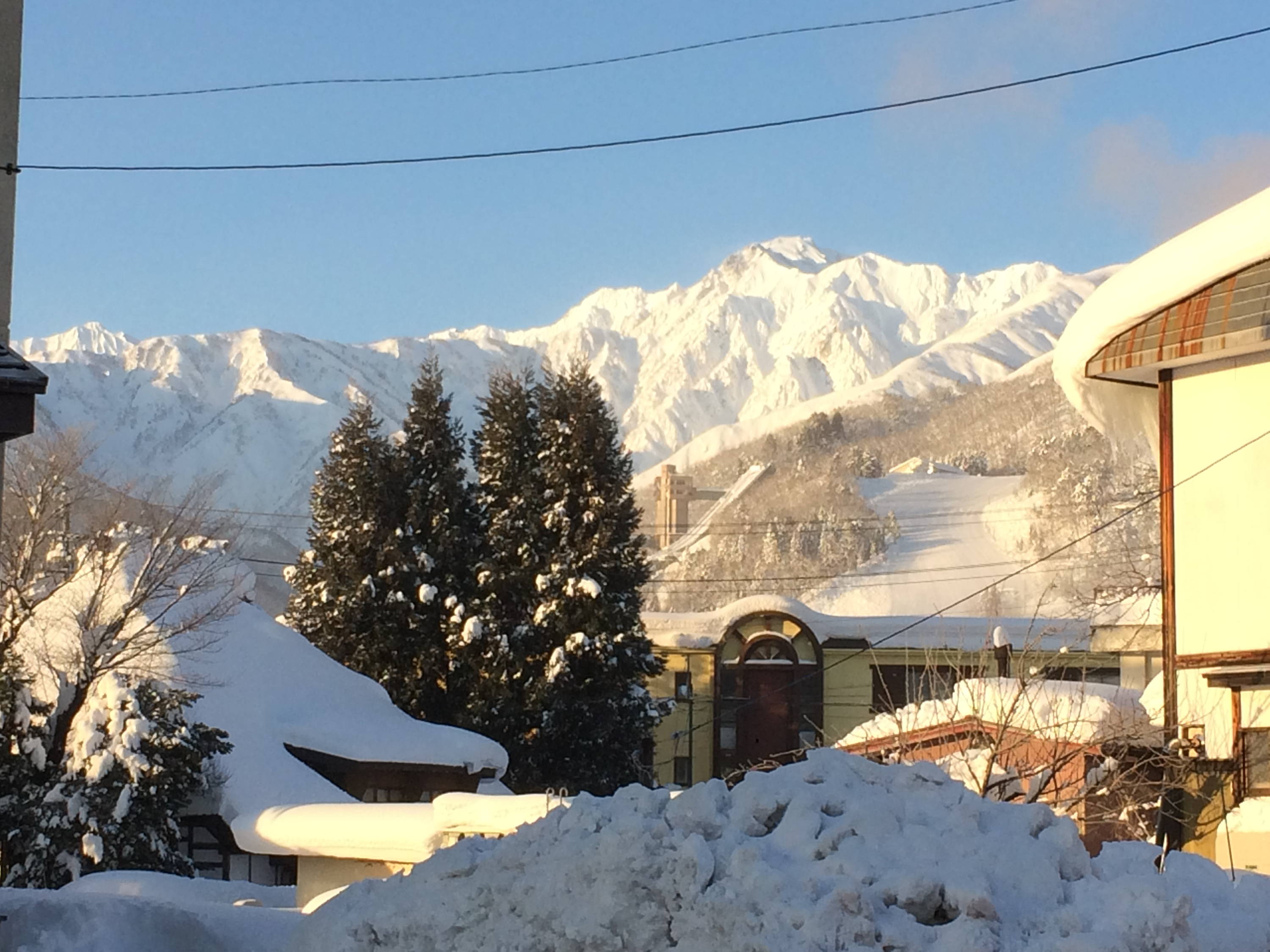 It went perfectly bluebird... the day we were leaving. Photo Neil Williman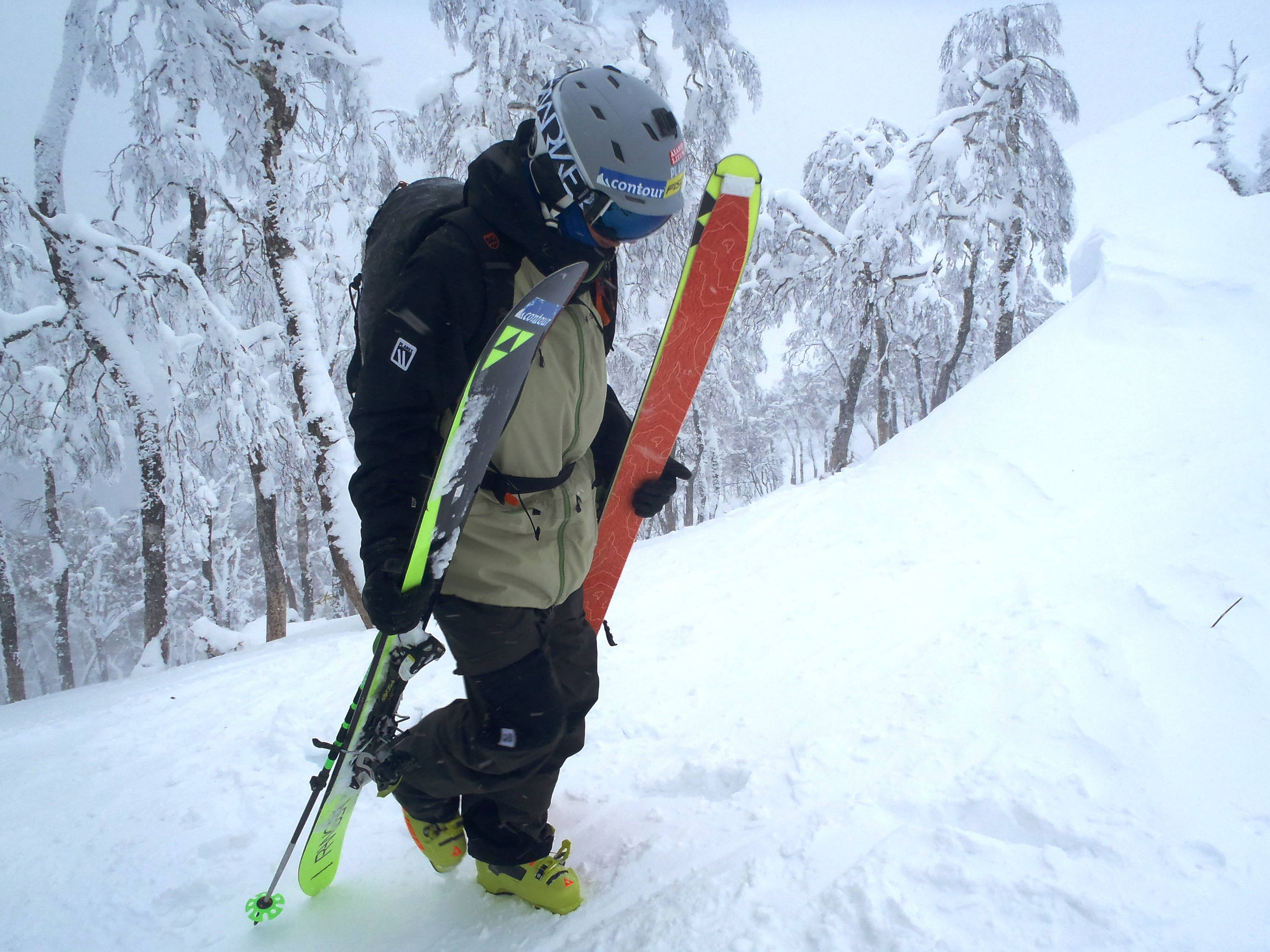 But it was still fun to hike for it the other days. Photo Max Kroneck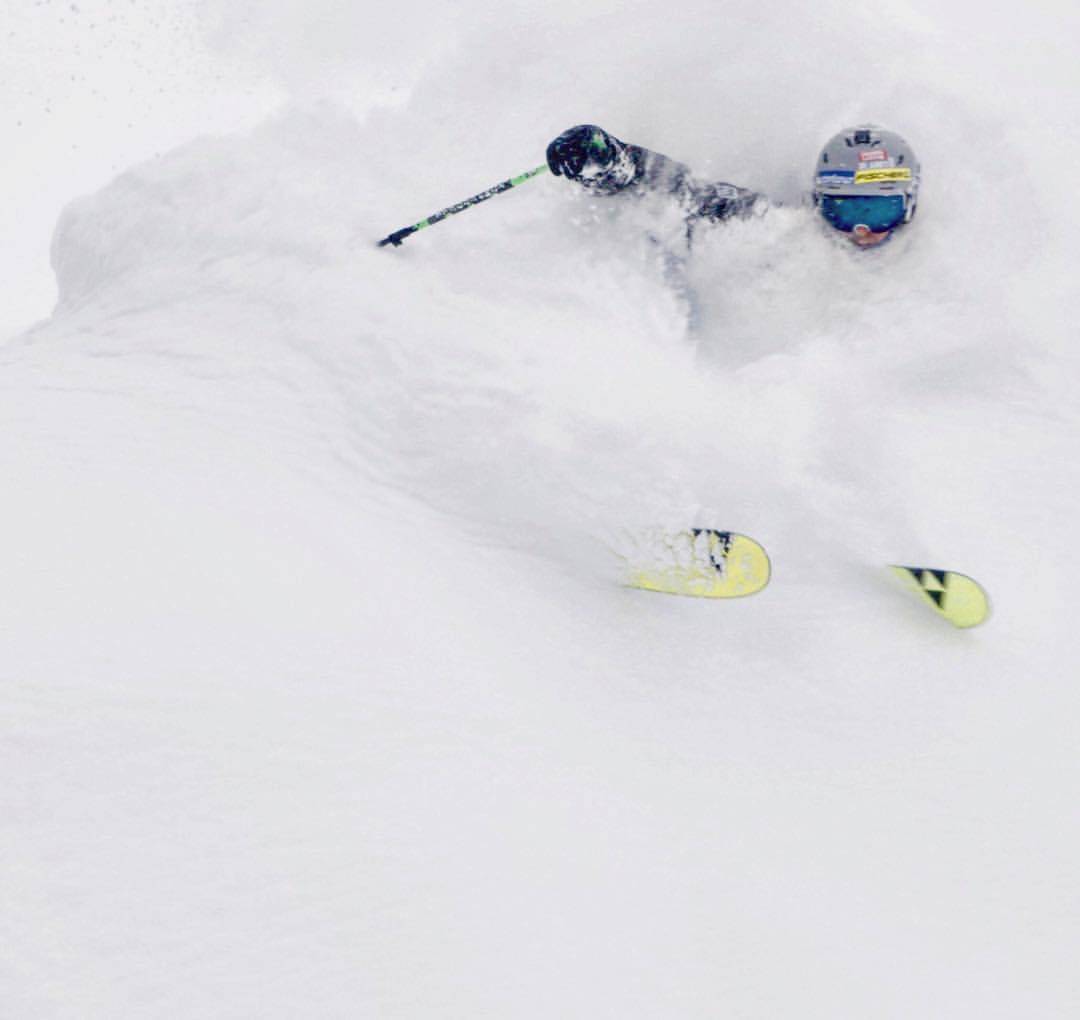 And we got a bunch of sick shots for the new Midiafilm movie. It's dropping for free on the 18th of January 2018! Photo Michi Bernhausen
5. The fire festival is one of the craziest things you'll ever see.
If you happen to be in Hakuba/Nagano in mid-January then be sure to check out the fire festival, where the older generation build a wooden pagoda to defend and then the younger generation try fight their way through them to burn it down. Everyone is super drunk on saké and if you're into a bit off good authentic culturally unsafe fun then you won't regret being there. Other potentially less fatal activities include: onsen (traditional natural hot spring bathing houses, where guys and girls are split into separate rooms because nudity is compulsory), traditional restaurants (where the chairs have no legs and the tables are about knee height) and snow-monkey watching (Nizawo onsen is a good town for this, where the streets steam from natural thermal flows). I didn't get any good photos of those things but here's an edit of me getting gratuitous amounts of faceshots, sound on for stoke effect:
Leave a comment